Ballet Curriculum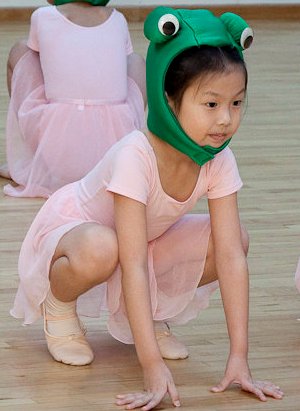 Children and Vocational Graded Examination Classes
The approach to teaching of ballet to young children is to introduce and practice movements that promote motor skill, muscular and cognitive development along with music resulting joyful learning and a love for dance.

A full year of study is essential for a grade and that spans multiple years of training leading to higher grade where musicality, performance quality are emphasise and practice. Progressively, they reach vocational grade where pointe work are introduced and that demand students' physical skills, stamina, expression and musicality with a wide range of movements and musical styles. This is based on the syllabus of the Royal Academy of Dance (UK). Examination is held annually.
Children Level
Pre-Primary in Dance Primary in Dance Grade 1 to Grade 8
Vocational Level
Intermediate Foundation Intermediate Advanced Foundation Advance 1 Advanced 2
Non examination Class
Adult ballet Senior Adult Ballet The physical ability and stamina differ as we age. As such. our non syllabus class are group into younger adult and senior adult.