Welcome to Ballet Eastern Dance
A joyous celebration when we officiated the opening of our unit at the Mega@Woodlands. With this as our headquarter base, we continue to strive excellence in dance training, education and performance extending our services to the costumes needs.
Ballet Eastern Dance offers a bicultural learning environment focusing on the study of classical Ballet and Chinese cultural dance. We promote theatrical and cultural dance training, education and performance. 郑喜银舞蹈学校旨在推动文化舞蹈教育,创造演出各类舞蹈表演艺术的形式与风格。我校是一个重视双重文化的舞蹈学校,主要教授古典芭蕾舞和中国舞蹈;再以各种民族文化舞蹈作为选修课培训。我们为儿童,青少年和成人提供舞蹈课程。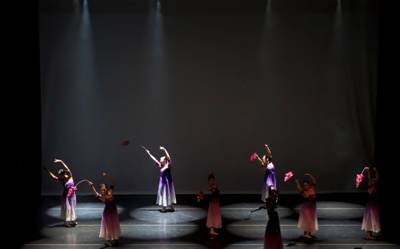 Performance Programme
Many of us start learning recreational ballet at pre-school age. As we grow, we know the majority of us will continue with the normal academic education and will not seek to become professional ballerinas. If you are showing an aptitude for dance arts and demand advanced dance training and looking forward to professional performance opportunities, join our Performance Programme.
Subscribe to Ballet Eastern Dance e-news
Receive email communications from us on courses, workshops, enrichment programmes and other updates.